T Serial Box Extracting Equipment
Application
Box type extractor is widely used in traditional Chinese medicine, food and chemical industry. The usual technological operations of this extractor machine are atmospheric pressure, micro pressure, hot reflux, forced circulation percolation, aromatic oil extracting and organic solvent recycling.
Features
1.Box type extractor is cost saving since compressed air is not involved in its operation process.
2.Both feeding and discharging process are finished by a trolly. Therefore it's very convenient to operate and also saves a lot of auxiliary time.




Parameters of Box Type Extractor
Model Parameters
1.0㎡
2.0㎡
3.0㎡
Volume
1.0
20
3.0
Skip Volume
0.6
1.2
1.8
Working Pressure of Inner Equipment
Atmospheric pressure
Pressure of Heater
0.3
Area of Heater
3.0
4.2
5.6
Condenser Area
5.0
5.0
6.0
Cooler Area
1
1
1
Equipment Category
Atmospheric pressure
Process Flows of Box Type Extractor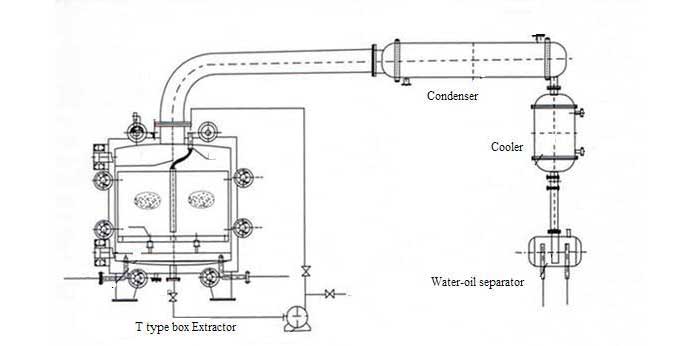 Founded in August, 2000, Jiangsu Yutong Drying Engineering Co.,Ltd. is a professional extractor machine manufacturer and granulating machine supplier in China. Our products are widely used in pharmaceutical, food, chemical, light industry, agriculture, fishery, dyes, pigment and plastic rubber industry. Yutong carries out ISO9001 quality management system in order to ensure the quality of extractor machines and granulating machines. If you have any question about box type extractor machines, please feel free to contact us.